One of the key priorities for Continental was a safe workspace, free of pathogens and harmful toxins.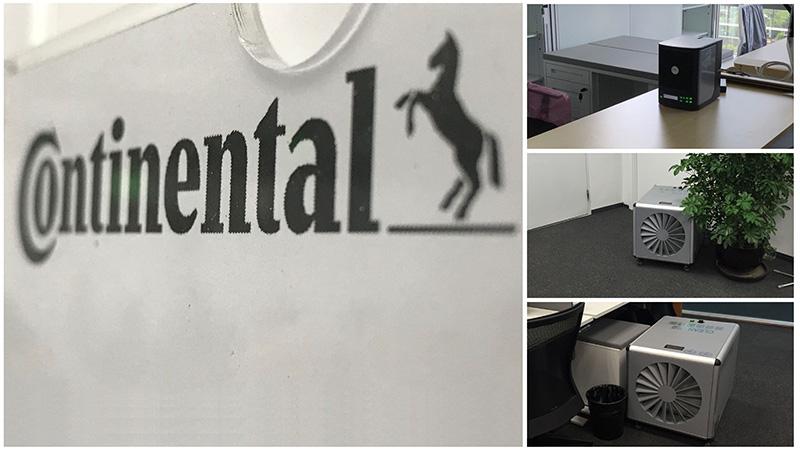 After moving to a new office (5,000 M2 and 400 Workers), the company wanted to ensure their space was free of harmful VOCs (such as formaldehyde) which are produced during the renovation and refurbishment of the facilities.
We removed chemicals and odors with our high-volume mobile equipment (with ductFIT® technology built-in). After the installation, all VOC levels fell well below the necessary limits (< 0.3mg/m3) and there were no more traces of odors or harmful compounds. Employees were comfortable in returning to an environment that was 100% safe.