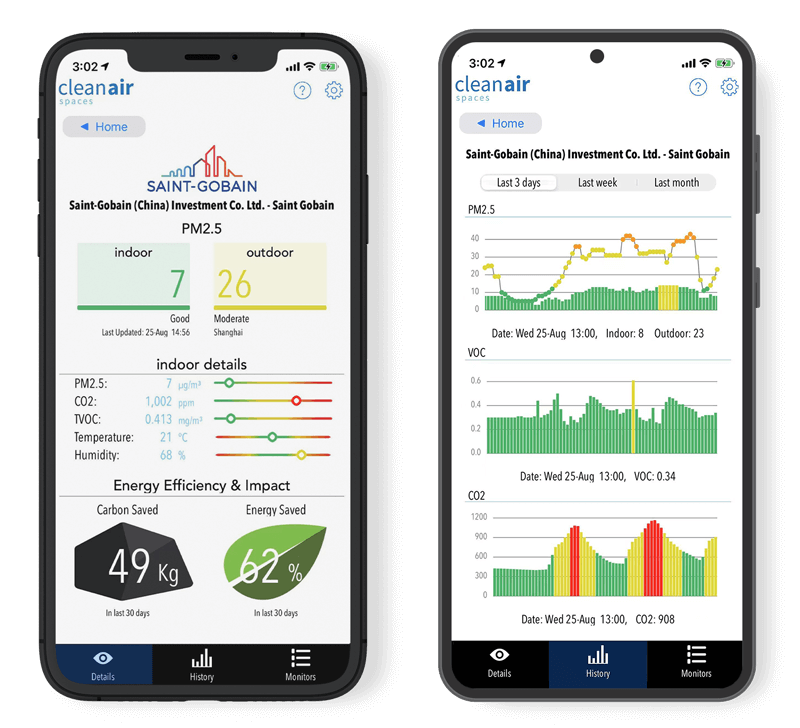 Positive savings & impact through
energy efficiency
Saving energy has a multiplier effect.
40% of total energy consumption comes from buildings due to poor insulation or antiquated systems.
Our smart systems collect real-time data and design energy plans, helping companies save up to 40% off their energy costs.
Users can visualize in real time (via our APP) how much carbon and energy is saved daily.
Cutting edge automated technologies that drive sustainable change.
Our CMS (Comfort Management System) with artificial intelligence "understands" the internal and external aspects of your space (presence of people, temperature, humidity, CO2 levels, chemical levels, etc.) and automatically integrates them with the different air and lighting systems to reduce up to 40% energy consumption.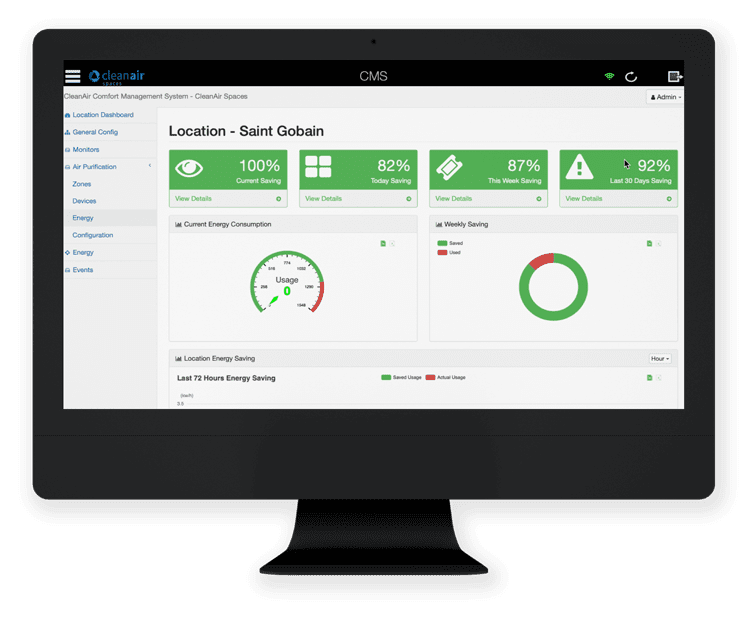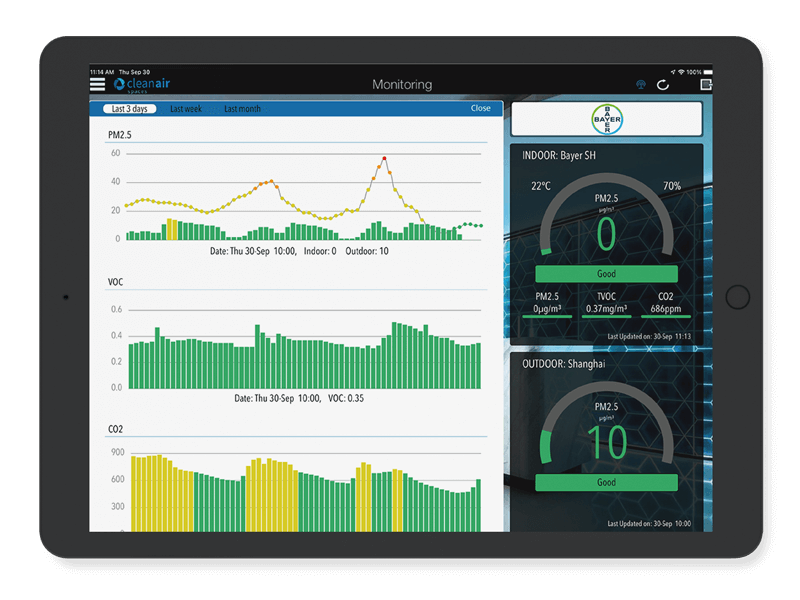 Well-being through healthy buildings
Yesterday's paradigm has been replaced with IoT (Internet of Things).
Creating a truly safe environment means considering all elements of an indoor space, whether it be an office, school, hospital, or sports center. Every inch of your indoor space is actively purified, and this results in people who are healthier and happier: a purified space prevents illness while supporting your mental and cognitive well-being. In turn, your well-being positively impacts productivity and overall success.
Human Centric Scientific Rigor
Unique testing both in the lab as well as in real-life scenarios.
Our patented technology is scientifically certified to give you peace of mind.
­­Testing in government, academic and hospital research labs demonstrate efficacy against bacteria, chemicals and total volatile organic compounds (TVOCs).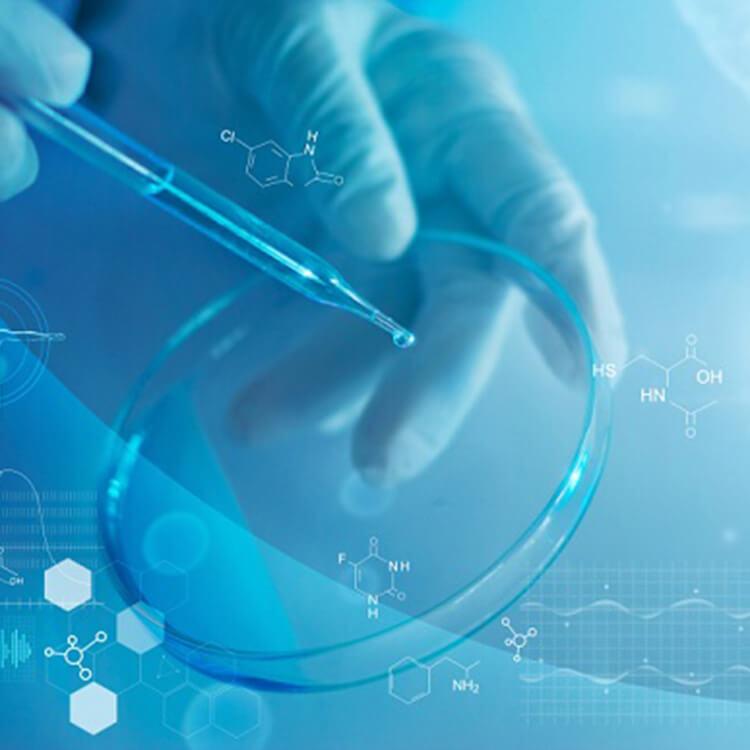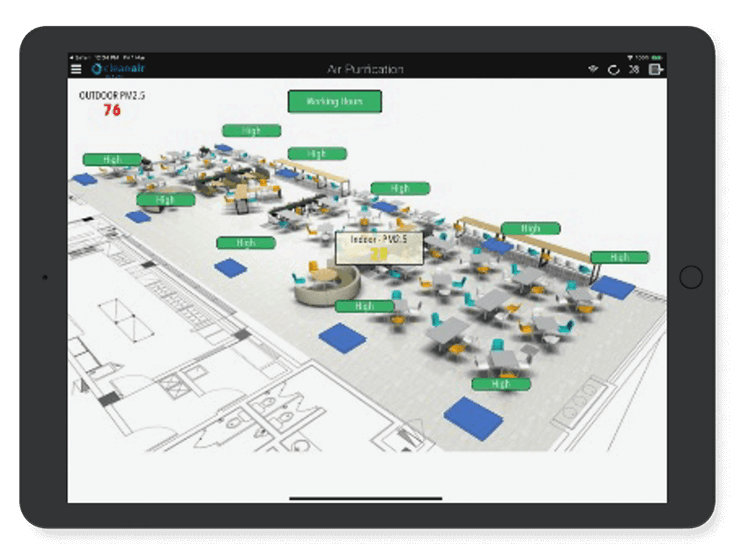 Unleash the power of data
Data is the key to a safe and energy efficient space.
We collect millions of data points daily (CO2, VOCs, PM2.5, temperature, humidity) and analyze them in real time.
Analysis initiates an automated air quality monitoring and energy efficiency optimization solution.
Your indoor spaces and you are constantly and proactively protected from 99.97% of viruses or bacteria in air and on surfaces.
Responsible partnerships along the
supply chain
Our sourcing practices are transparent and ethically based.
All suppliers are required to uphold business practices (human rights, labor, health and safety, environmental) that align with the Responsible Business Alliance (RBA).
Responsible sourcing mitigates ESG risks and supports your commitments.